Parents, don't forget to register for our lunch and learn! Monday 9-25-23 11:30-12:00.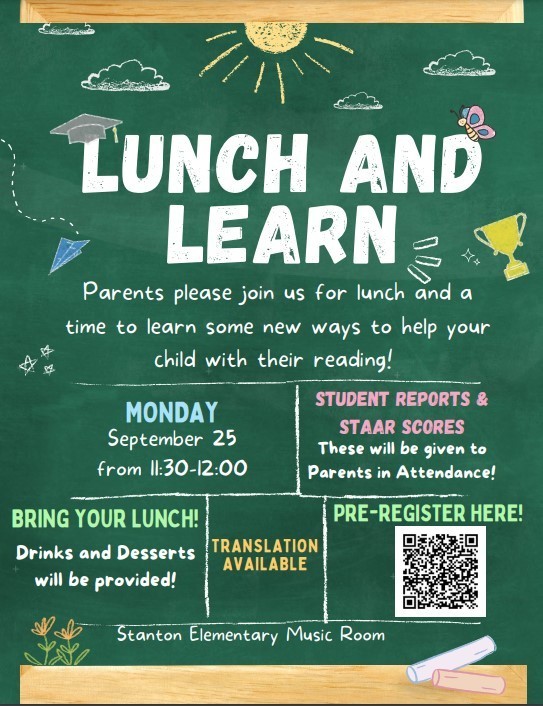 Don't forget the Grandparent's Day parade Friday 9:00 a.m. open to all Martin County grandparents!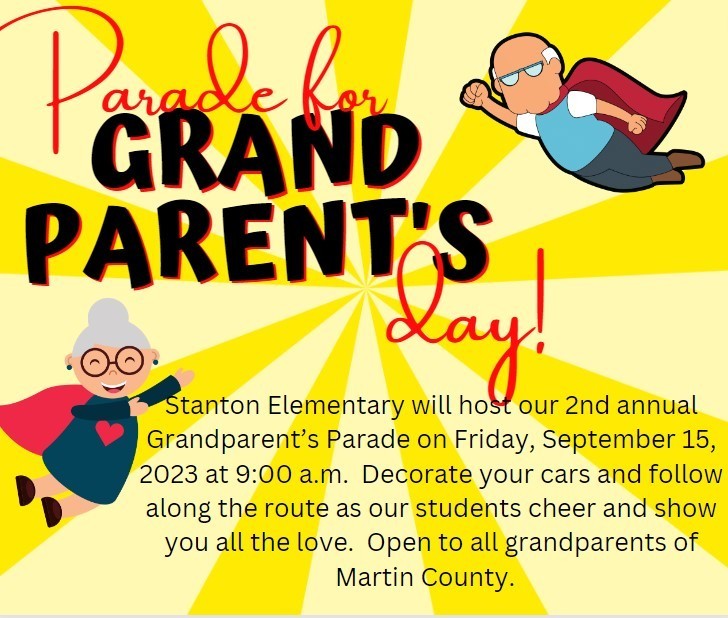 If you or your student would like to order a pink out shirt, please use this link. Orders close 9-15-23. All money raised goes directly to cancer research.
https://gogandy.com/stanton-pink23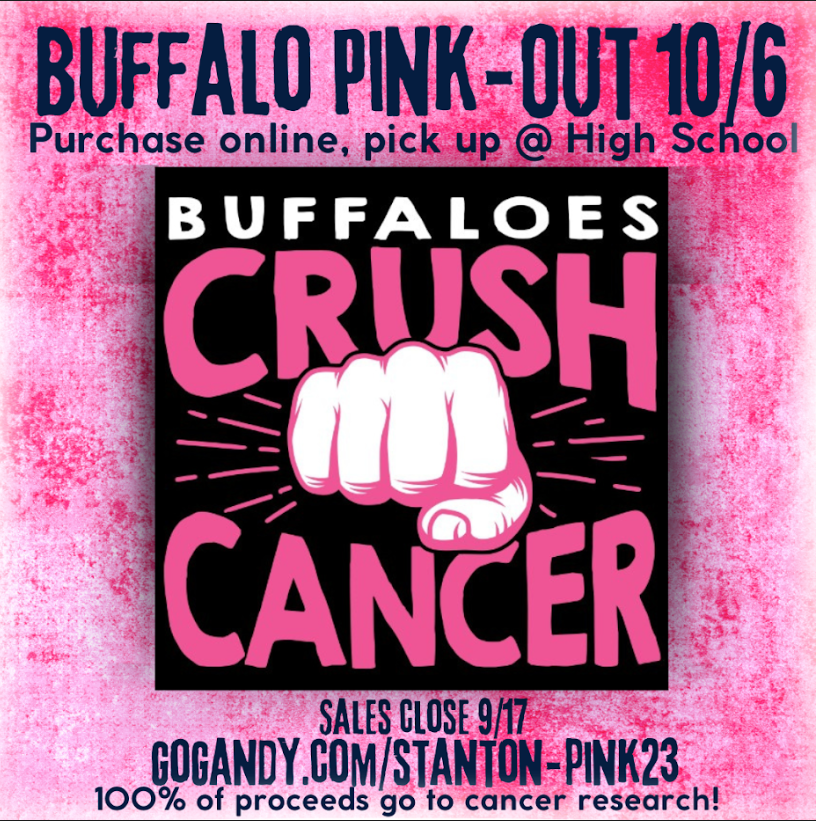 School pictures are tomorrow, Tuesday, September 12. Forms were sent home last Thursday. If possible, please pay online. online.phototexasphotography.com Preorder code is PTPUC or
https://vando.imagequix.com/g1001045833#login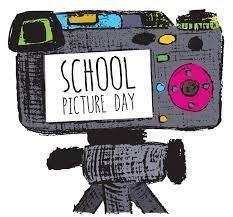 Join us for a lunch and learn session. Mrs. Anderson will be talking about strategies to help your child with their reading skills. Bring a lunch - drinks and desert will be provided.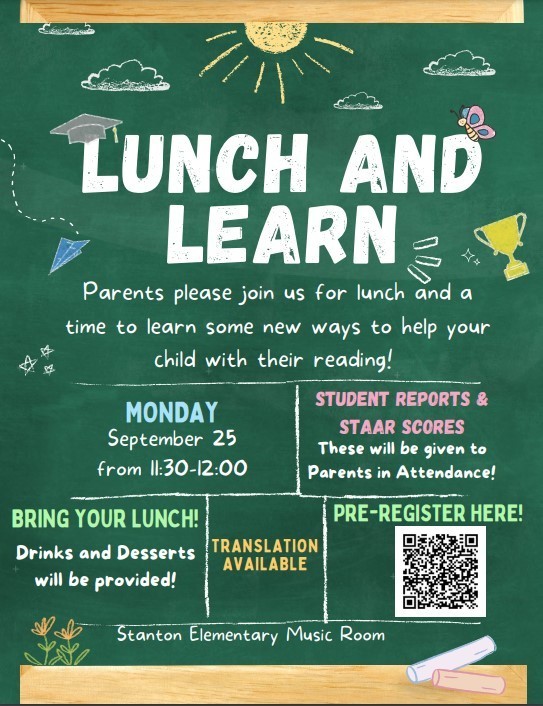 It is that time of year when we get to celebrate our Grandparents!! Stanton Elementary will host their 2nd annual parade for Grandparents on Friday September 15, 2023 at 9:00. This is open to all grandparents of Martin County. We had a great time last year and hope this year is even better!!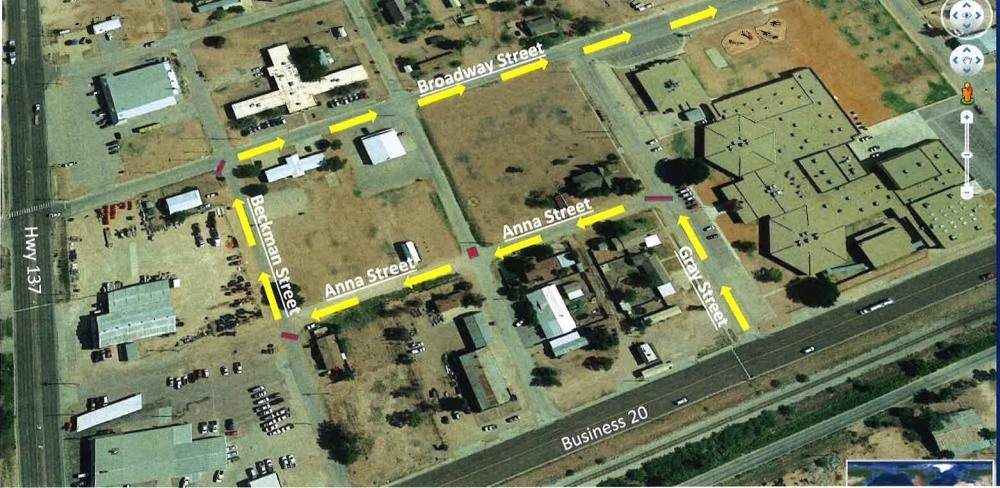 Homecoming Week is here. Tomorrow is college shirt/jersey day, Wednesday is dress as a character day, Thursday is Hawaiian Day, and then Friday is wear your Mouse ears along with your spirit gear. All students will attend the pep rally Friday afternoon.

It's Friyay!! We have had a great week here at Stanton Elementary. Don't forget that school dismisses at 3:00 on Fridays and there will be no school Monday for the Labor Day holiday. Enjoy a long weekend and we will see you back at 7:35 Tuesday morning!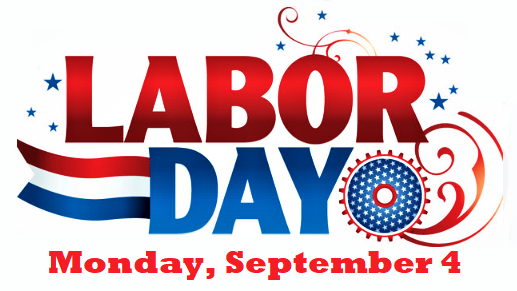 Next week is homecoming week! Stanton Elementary will observe the following dress up days. Remember all days require your student to be in dress code. No school Monday. Tuesday-Monster U (college day) Wednesday-dress as a Disney Character Thursday- Ohana Day and Friday-wear your favorite Mouse ears with your spirit shirt!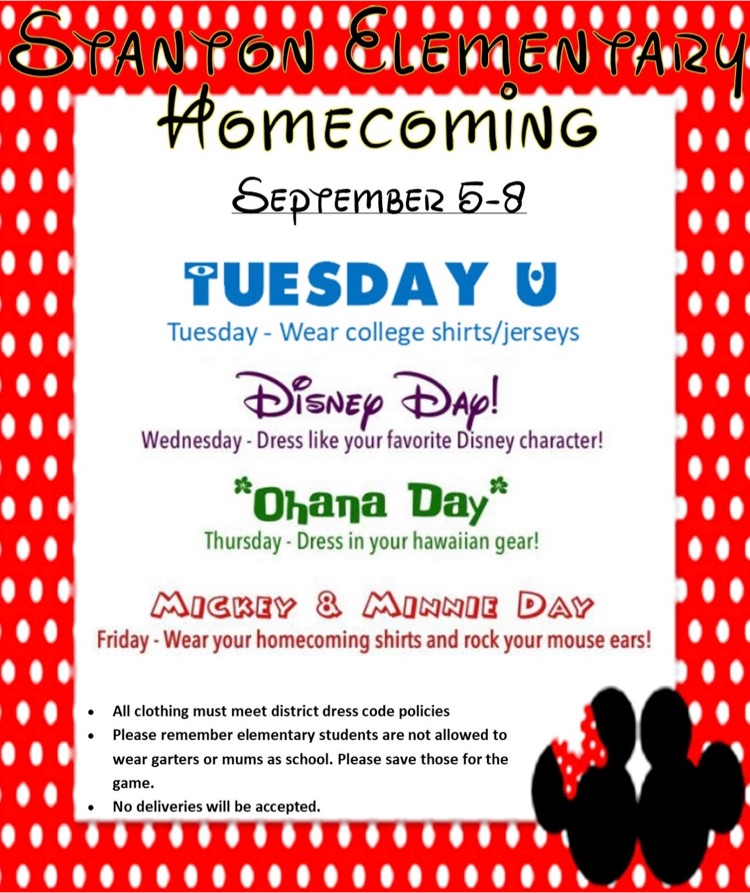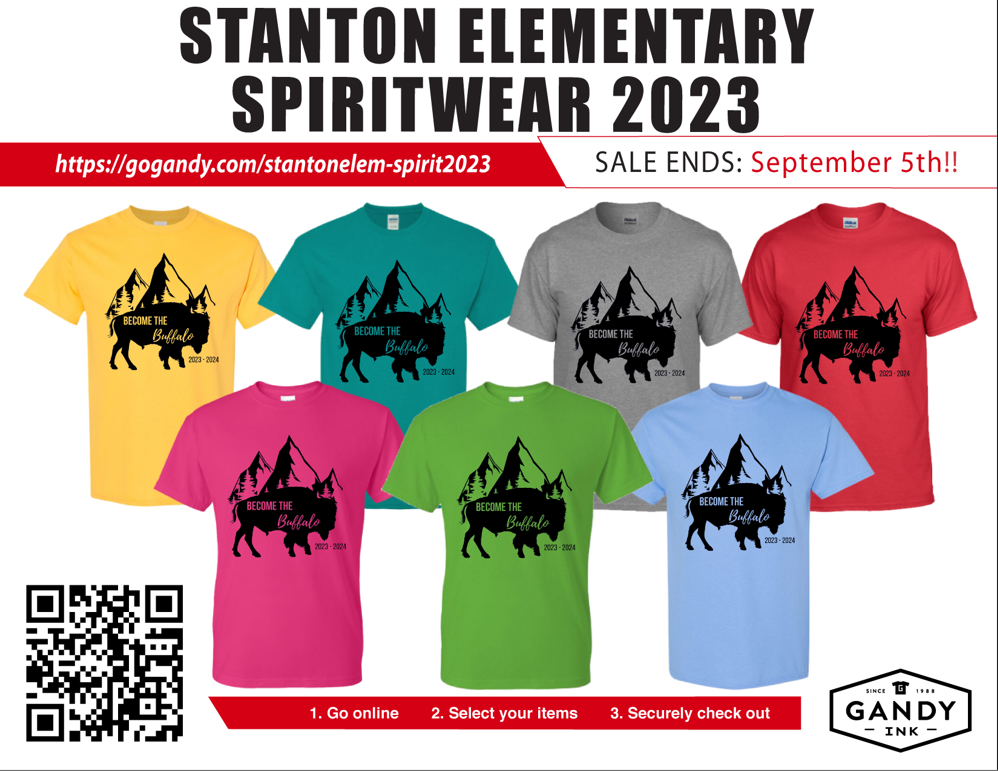 Don't forget that each six weeks your child has 0 unexcused absences, you will receive an opportunity to eat lunch with them at school. Attendance matters! Please make sure you send doctor notes for any appointments.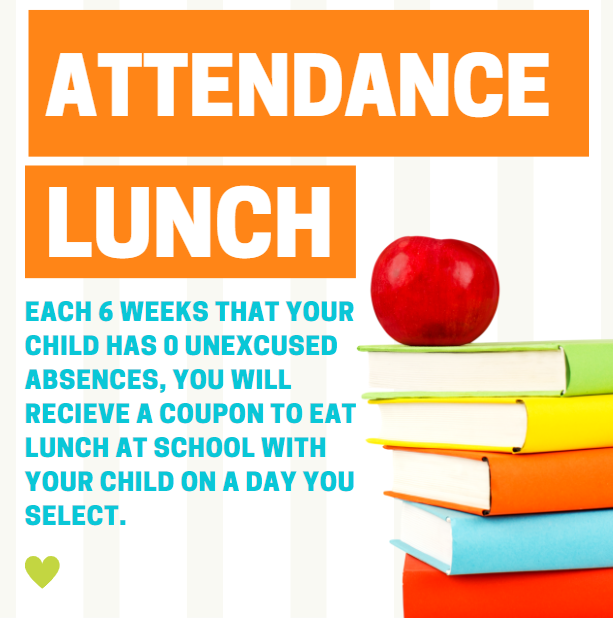 Stanton Elementary will be hosting a "National Read a Book Day" on September 6th, 2023. If you would like to volunteer to come to a class and read to our students, please complete this form. You will need to bring your current ID with you to sign in that day. This is open to parents, family and community members! If you have any questions, please email Mrs. Miller at
mmiller@stanton.esc18.net
https://www.signupgenius.com/go/60B044AABAA28A2FA7-stanton

We have had a great week at Stanton Elementary! Don't forget that on Fridays we dismiss at 3:00. Thanks for working with us this week and making sure your child has had a successful start.

https://www.smore.com/s38ua
Lunch Menu and prices, drop off, pick up, attendance incentive, dress code, school supplies...Meet the Teacher tonight from 5-7.

Girls Basketball Parent Meetings -Incoming 7th and 8th Grade Girls- Tuesday, August 15th from 7:00-7:30 in the High School Gym. -Incoming 9th -12th Grade Girls- Tuesday, August 15th from 7:30-8:00 in the High School Gym. Different information will be given at each meeting, so please make sure to attend the correct meeting for your child. Thank you for your support, and we look forward to seeing everyone on Tuesday!!

As we prepare for school to start next week, please familiarize yourself with drop off and pick up maps. With the construction that we have going on around us, please remember to be patient and leave yourself plenty of extra time. Doors open in the morning at 7:35 and school dismisses at 3:50 Monday - Thursday and 3:00 on Friday. If you have questions about bus stops, please contact the transportation office at 432-607-3700.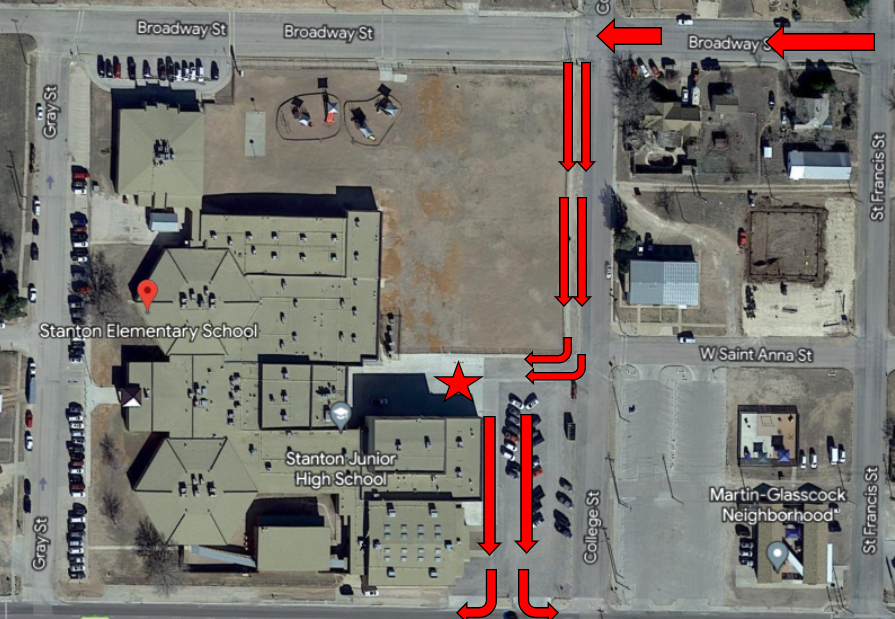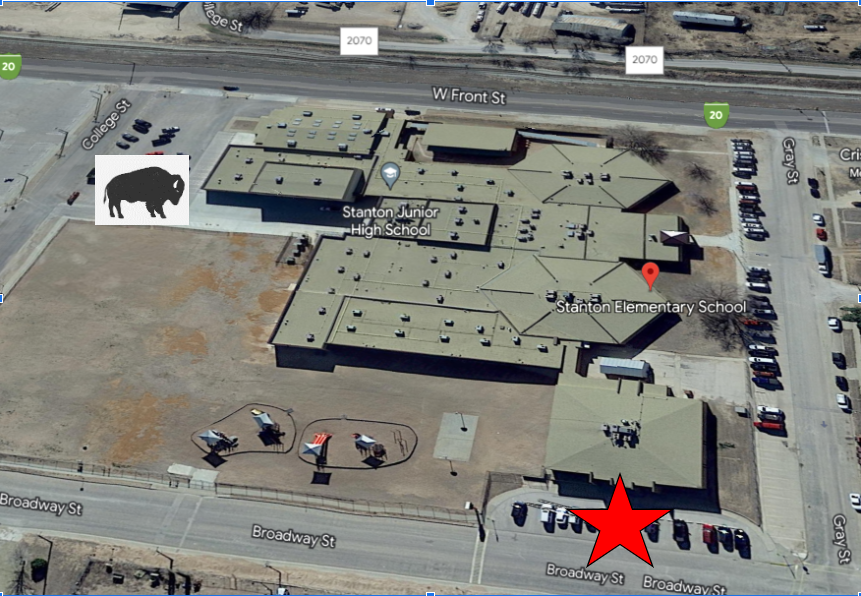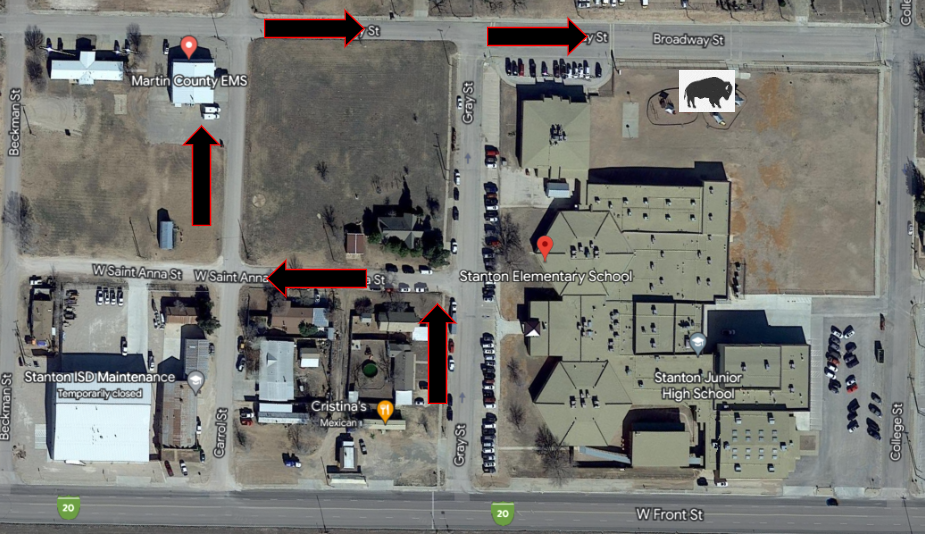 Don't forget, tomorrow begins registration for ALL - new and returning - students. Please make sure you bring a current utility bill or lease agreement with you. Tuesday 1:30-7:00 and Wednesday 10:00-7:00. See you all soon!!