Stanton ISD will dismiss at 1pm on Friday March 31, 2023.

Congratulations to everyone who tried out for color guard!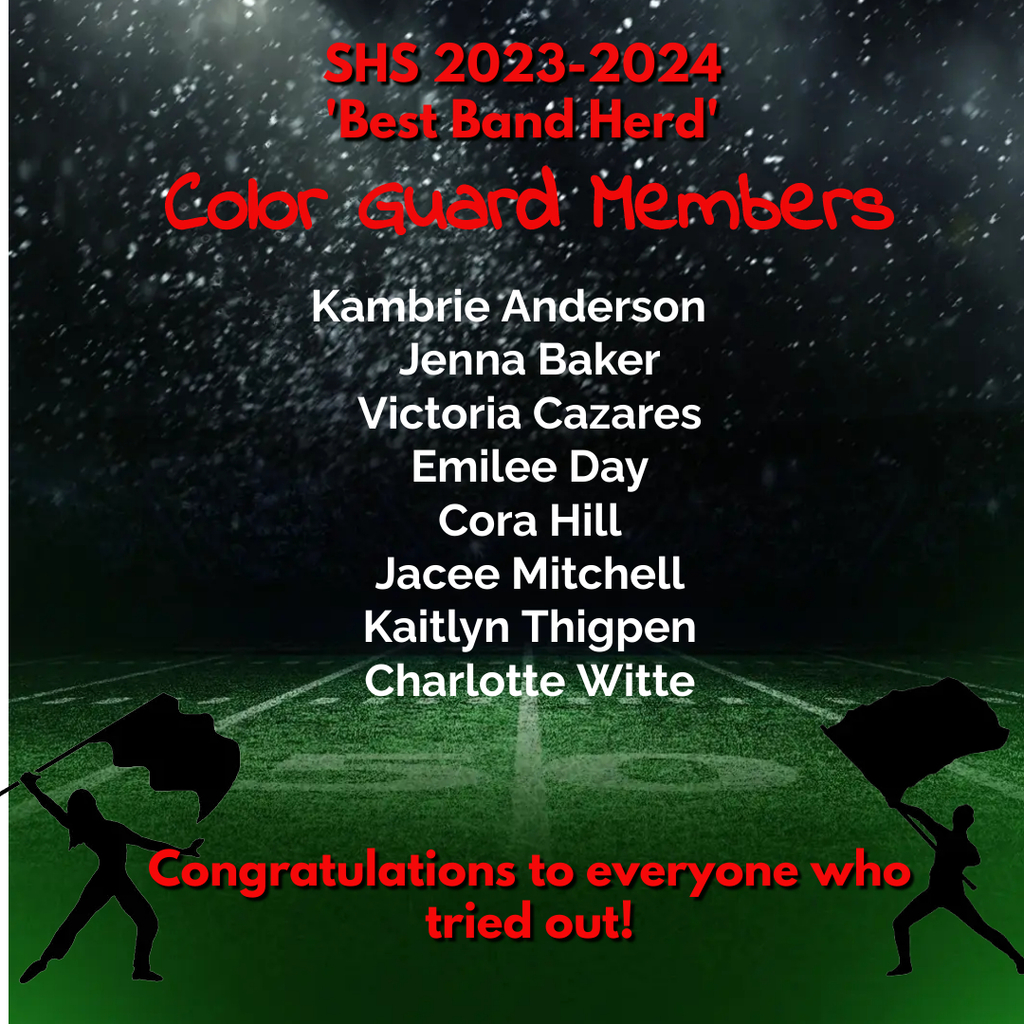 Just a friendly reminder. SHS will not have regular school on Thursday March 23rd due to our UIL contest that day. Only those who are competing will need to show up. Elementary and Middle school will have classes as normal. Thanks

The Varsity Baseball double header in Hawley on March 14th has been moved to 2:00 P.M. start and 30 min after game one.

Congratulations to the 2023-2024 High School Cheerleaders & Mascot!

Please see the attached flyer about trying out for the SHS Color Guard.

Stanton ISD will dismiss at 1pm on Friday March 10, 2023.


Please be safe driving and watch for visibility. Buses will be going at a safe speed, may be running later than normal.



Playoff Time!!! Let's Go Buffs!!! 💪🏼🏀♥️



Stanton ISD is gathering data and kindly request all staff, parents, and guardians of SISD students to complete the ESSER Stakeholder Feedback Survey. Please click on the link below.
https://forms.gle/RBgZpJpcF7UcNg7Q9

SHS had 20 students qualify for the Texas State Solo and Ensemble Contest this past Saturday and came home with 40 medals! Congratulations! Here are the results: State Solo and Ensemble Qualifiers: Clarinet Choir: Jenna Baker, Kaylea Day, Alexis Hilger, Shayne McKandles, Maddison Power, Joe Vidal Saxophone Quartet- Sam Chapa, Kameron Isemann, Aiden Orona, Charlotte Witte French Horn Quartet- Kaeden Baker, Hannah Hernandez, Abbi Keesee, Aubry Silva French Horn soloist-Abbi Keesee 4 Mallet Marimba Solo- Sophia Cabuco Brass Sextet- Kaeden Baker, Christian Cazarez, Jonah Johnson, Joseph Sirois, Aiden Stone, Joey Weaver Other medalists: First Division Medals: Flute trio: Zoe Aguirre, Jazmin Juarez, & Rylee Murry. Brass Quintet: Joseph Sirois, Jonathan Sirois, Hannah Hernandez, Carlos Salcido, and Christian Cazarez Marimba Soloists: Juli Lopez & Kamryn Madison Alto Sax Soloist: Sam Chapa Trumpet Soloist: Thayne Gernentz Trombone Soloist: Cooper Gernentz Second Division on Solos or Ensembles: Marimba Soloists: Jose Juarez and Madalyn Lawrence Brass Quintet: Thayne Gernentz, Cooper Gernentz, Aubry Silva, Jonah Johnson, Aiden Stone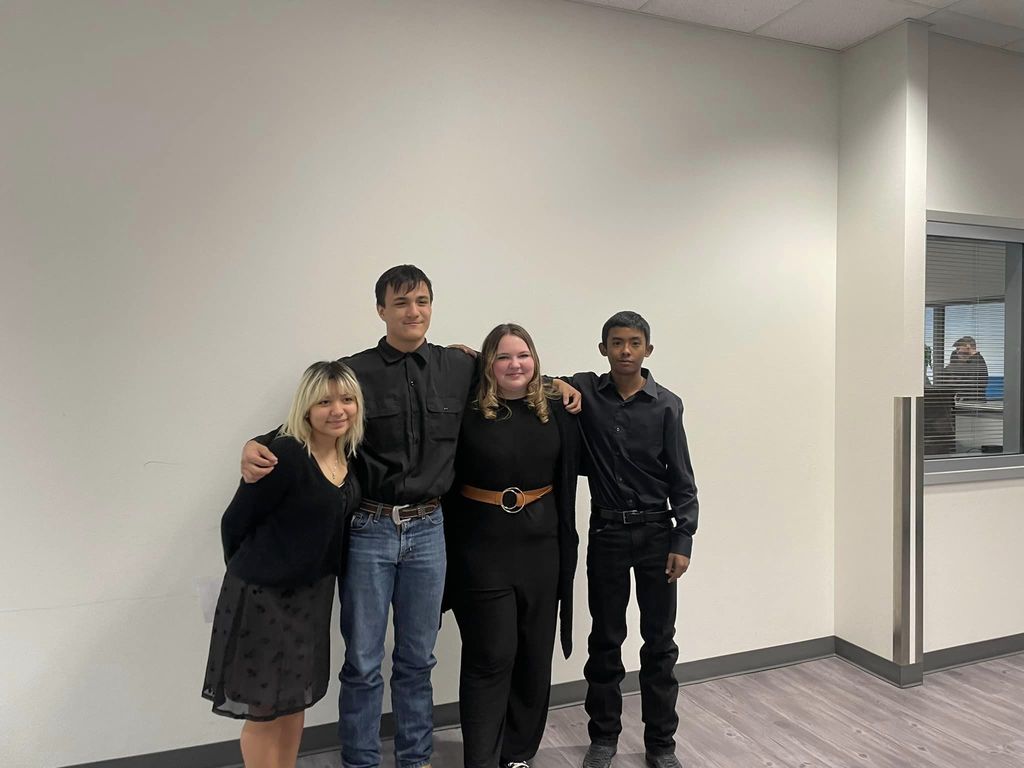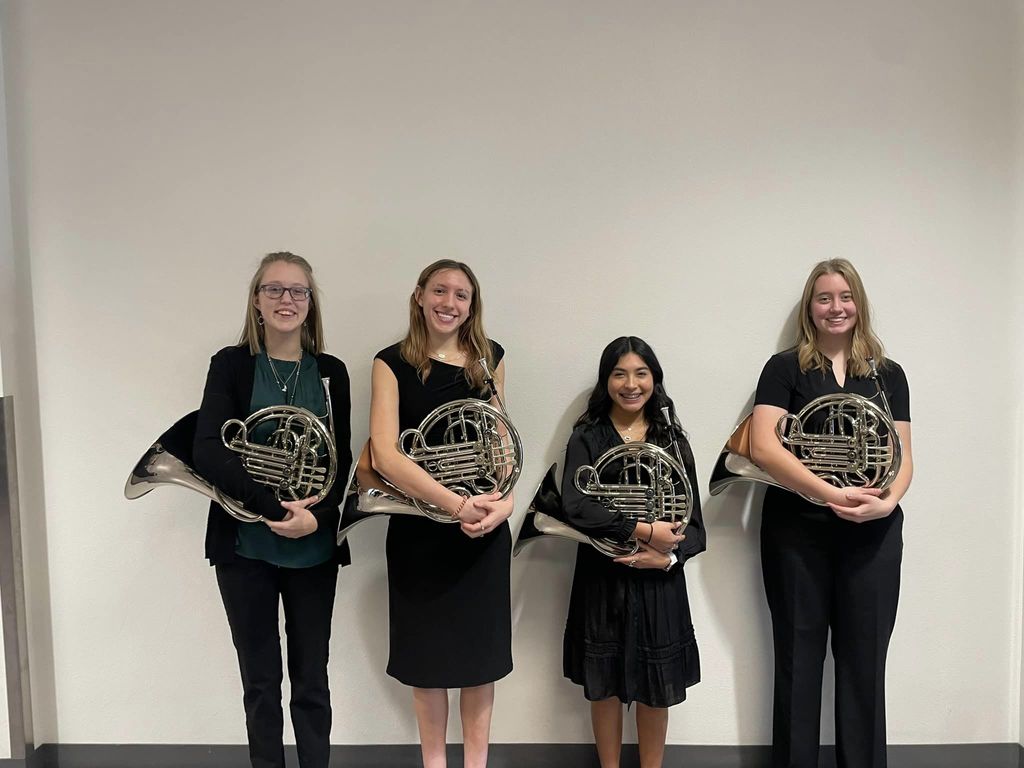 Tuesday February 7th, Stanton vs Crane