SHS is administering the English 1 EOC exam tomorrow. If your student is a 9th grader they will be taking this test. 1. Make sure that your student's Chrome Book is charged. 2. Make sure your student gets a good nights sleep. 3 Make sure that your student eats a good breakfast. 4. Please have your student arrive early at campus so they do not feel rushed. 5. Please encourage your student to do the best they can.

Dual Credit Parent Meeting: If you are a parent of a student who is planning on taking a dual credit class next year, please attend our parent meeting tonight at 6:00pm in the SHS DL Lab. Thanks

Please click on the link below to view the SHS Week at a glance.
https://www.smore.com/c6h3f
Next Tuesday Freshmen will be taking the English 1 EOC exam. In order to prepare them to be ready to take this test we would like to ask the following: 1. Have your student get a good nights rest 2 Make sure that they have fully charged their chrome book and bring their charger 3. Have them eat a good breakfast 4. Have them show up to school a little earlier

Graduation confusion: All of those that have ordered graduation announcements from Herff Jones say that graduation begins at 8:00pm. To avoid further confusion it has been decided to move graduation to 8:00pm this year. Sorry for any confusion.

There have been lots of questions about graduation time and location on May 26th Location: SHS Auditorium Time 7:00pm I look forward to seeing our graduates walk the stage! Go Buff!!

Please click on the link below to view the SHS Week at a Glance. The upcoming events section has been update to reflect from now until the end of the semester. The added events are noted with an *.
https://www.smore.com/npkej

Stanton ISD Adopted School Calendar for 2023-2024. Click here to view onon our web site
https://5il.co/1ruqg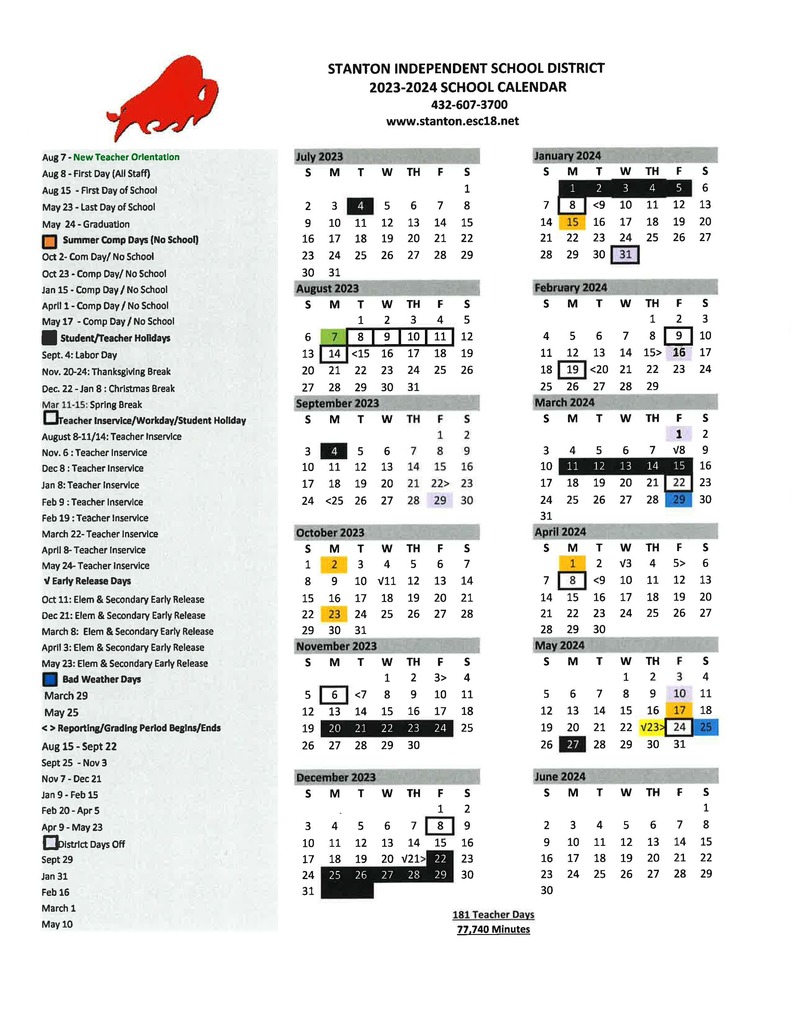 Stanton ISD will dismiss at 1pm on Friday March 31, 2023.

Congratulations to everyone who tried out for color guard!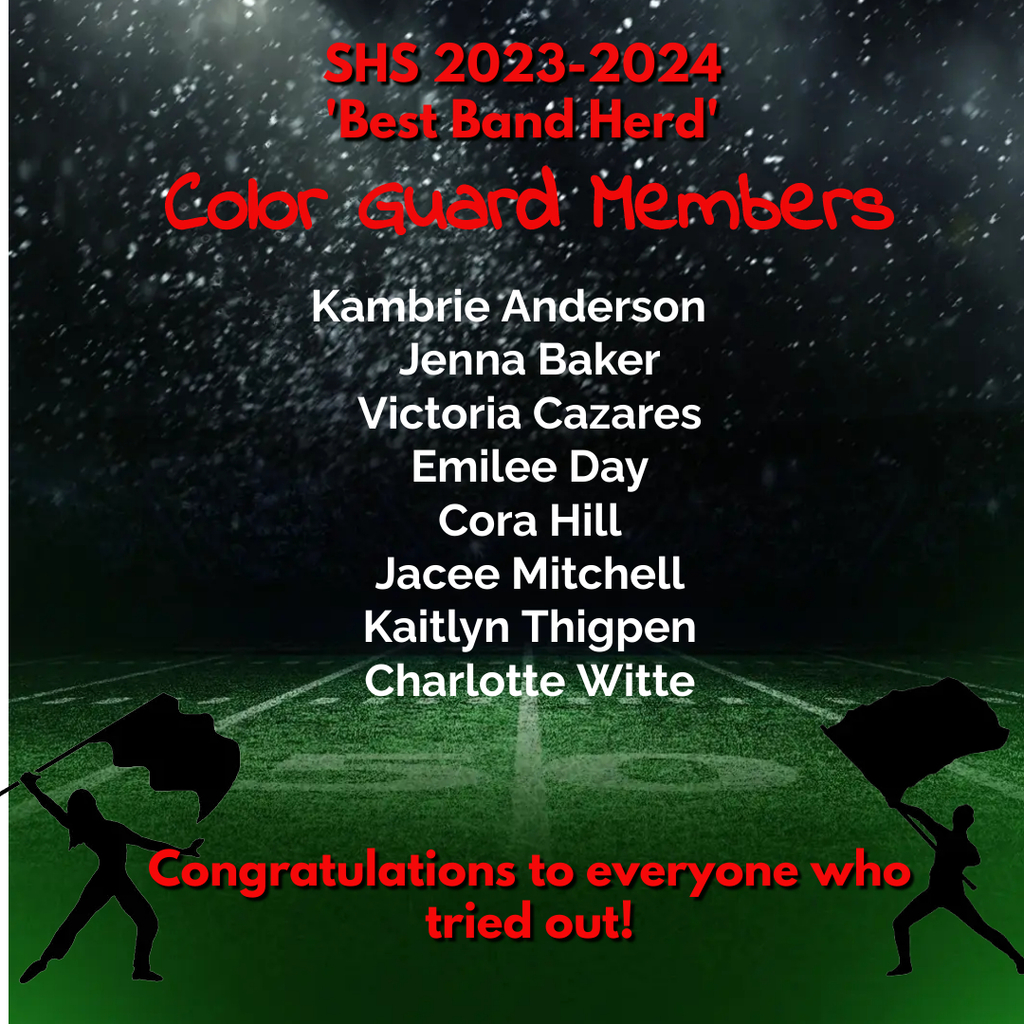 Just a friendly reminder. SHS will not have regular school on Thursday March 23rd due to our UIL contest that day. Only those who are competing will need to show up. Elementary and Middle school will have classes as normal. Thanks

The Varsity Baseball double header in Hawley on March 14th has been moved to 2:00 P.M. start and 30 min after game one.

Congratulations to the 2023-2024 High School Cheerleaders & Mascot!

Please see the attached flyer about trying out for the SHS Color Guard.

Stanton ISD will dismiss at 1pm on Friday March 10, 2023.


Please be safe driving and watch for visibility. Buses will be going at a safe speed, may be running later than normal.