Tomorrow! Come out to the Pep Rally at 8:30 a.m. to support our Buffaloes!!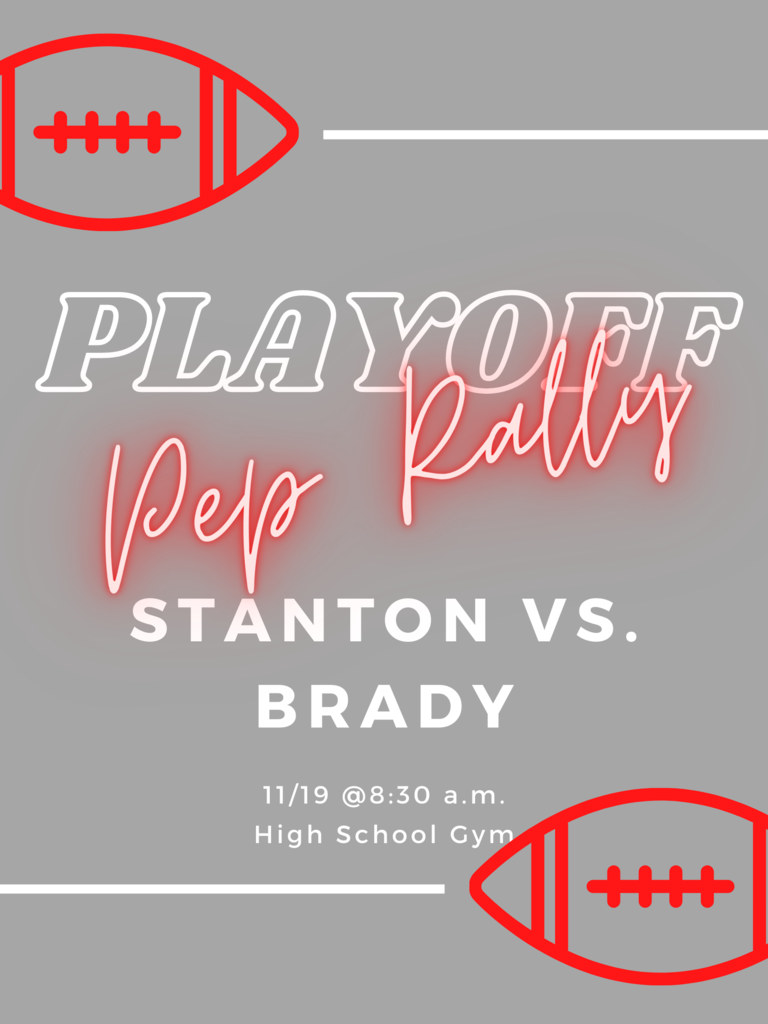 Make sure to come out Friday for the Pep Rally!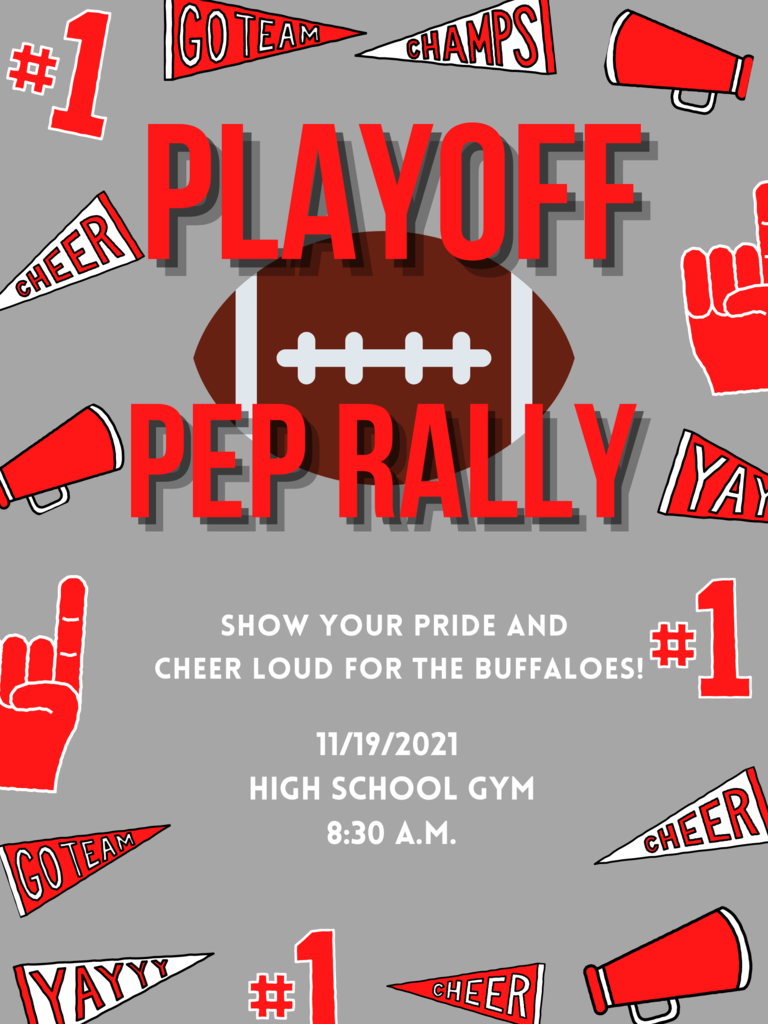 Don't forget about Lady Buff basketball games in Stanton today. JV White plays at 4:30, JV at 5:45, and Varsity at 7:15

Friday's Dress Up! Elementary wear red, Middle School wear white, High school wear grey!

Stanton vs. Brady Playoff Pep Rally. 11/19 @ 8:30 a.m.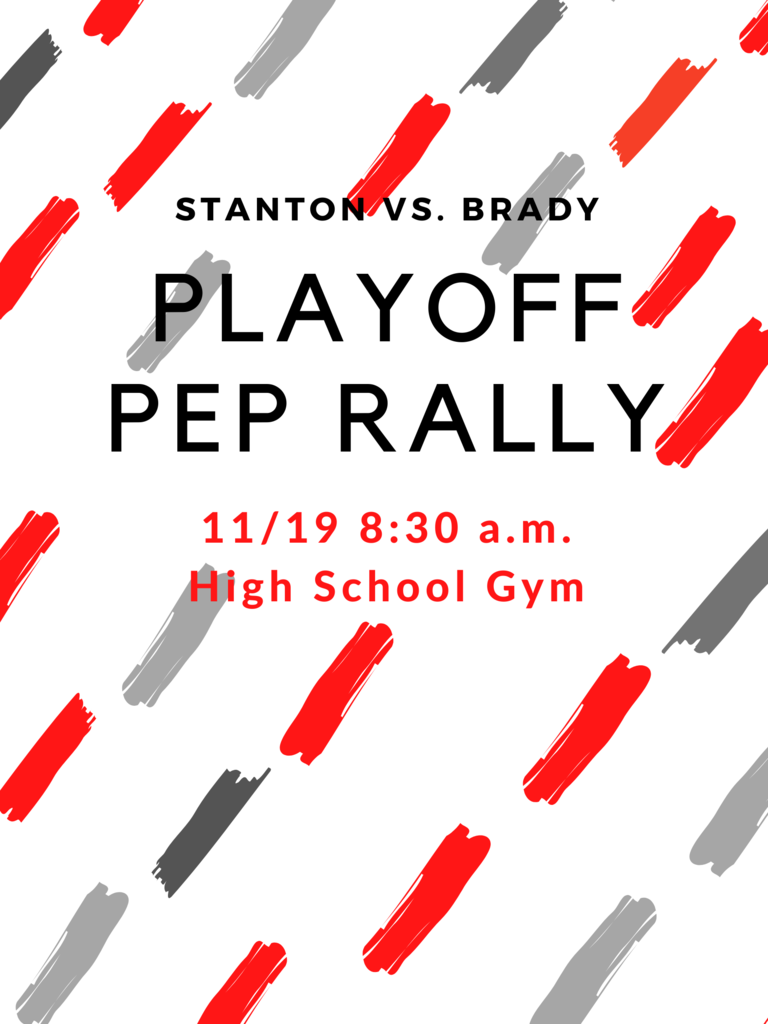 Stanton vs Brady area football playoffs - 7:00 Friday, November 19th @ Wall

Monday, November 15 @ 6:30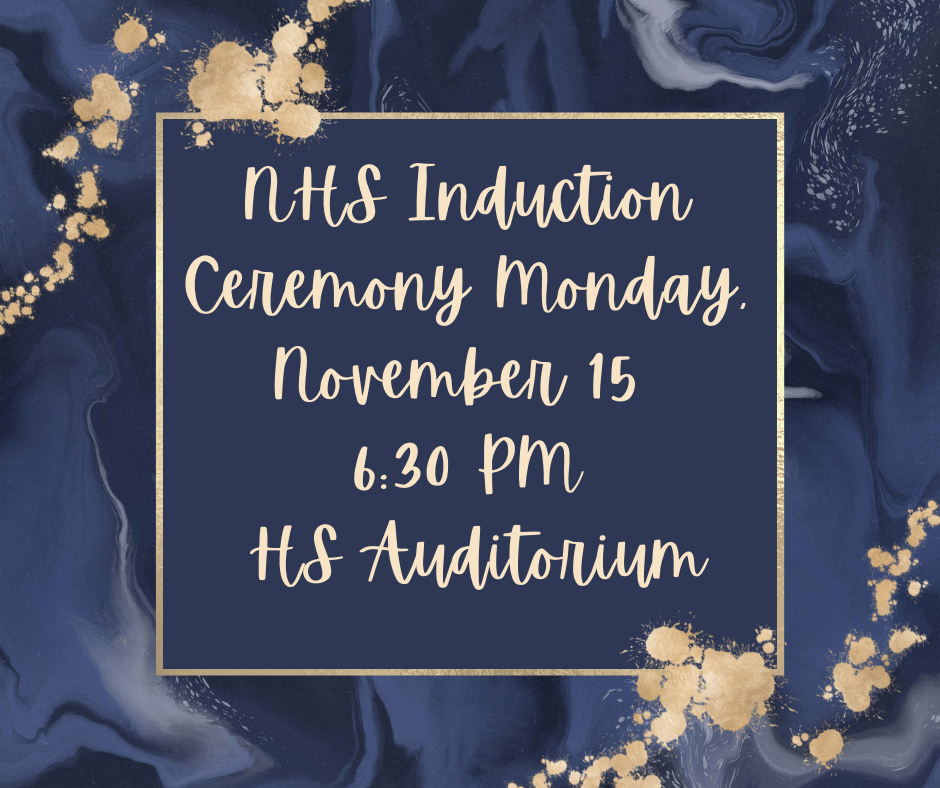 Stanton Buffaloes head to Floydada to battle the Childress Bobcats in the playoffs tonight at 7:30 and you can watch live on You Tube at 7:30 pm. You can search You Tube if there are problems with the link :
https://bit.ly/3n8doE2

Congratulations to our UIL Congress Participants!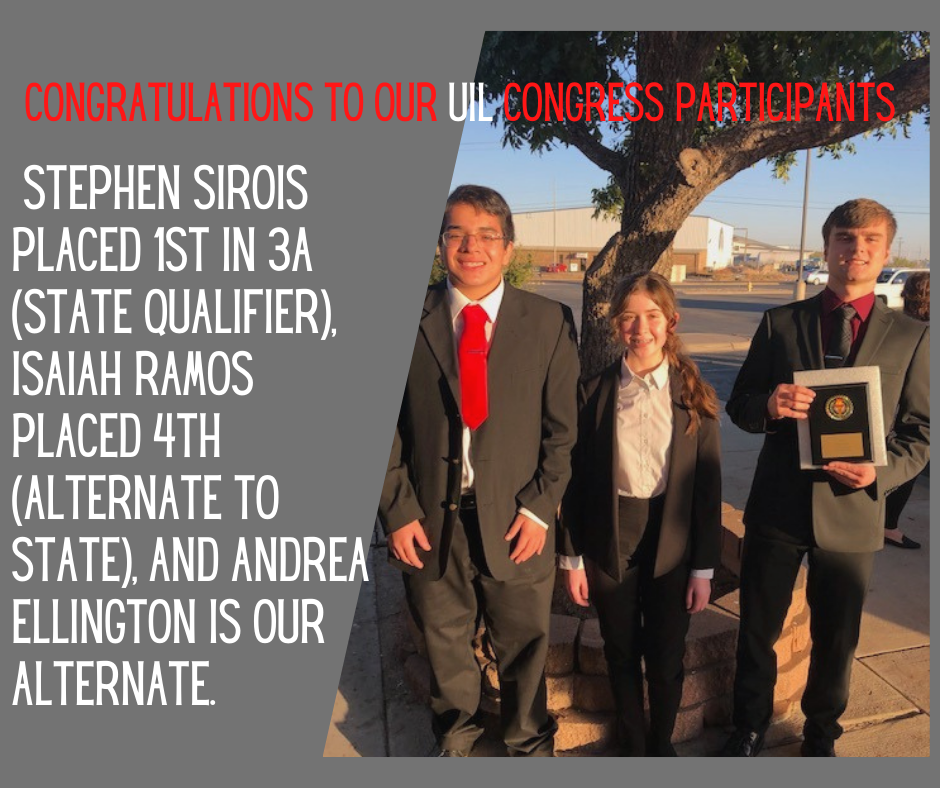 Canned food drive starts today!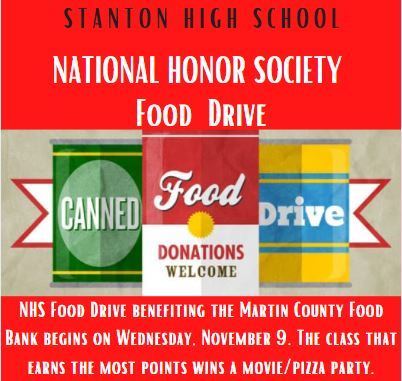 Stanton Buffaloes go to the playoffs in Floydada!

To honor United States Veterans, we will have seats reserved at the Pep Rally on 11/11 at 8:30 a.m. We will also take a moment to show our support and to recognize the sacrifices they have made for their country. We would love to have Veterans in attendance at this time, and would appreciate if you would spread the word for us!

Playoff Pep Rally information! We will also have reserved seats for Veterans.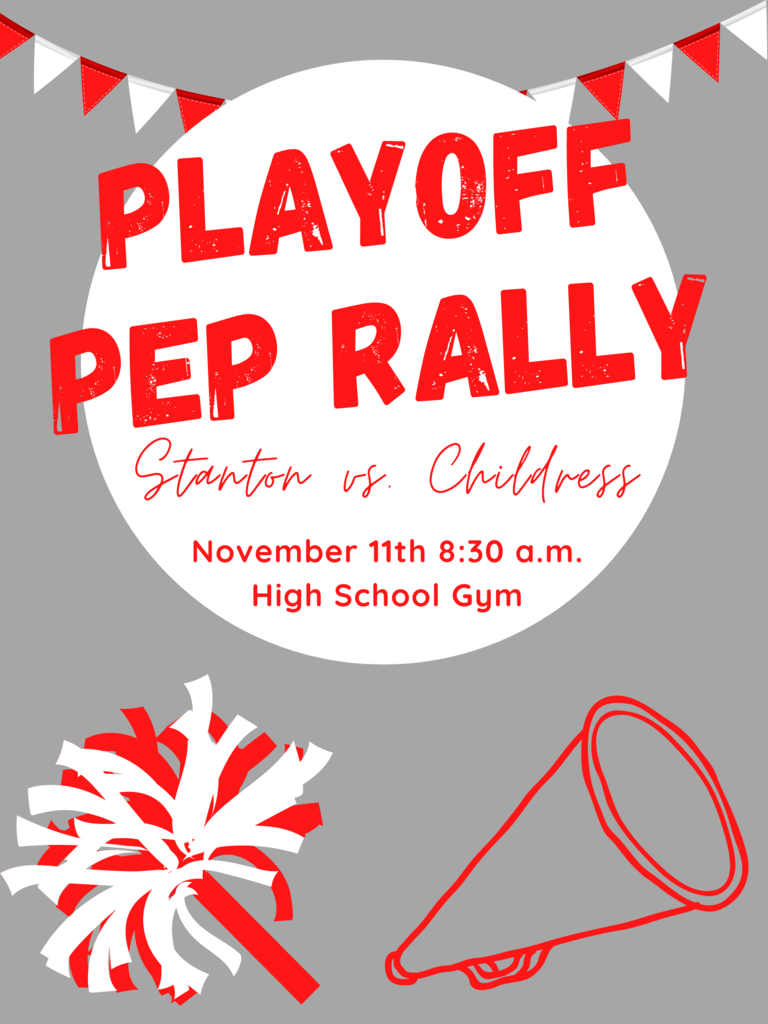 The varsity football playoff game will be on Thursday, November 11th at 7:30 PM in Floydada. I will get other details out tomorrow.

SHS Senior Pep Rally will be on Facebook Live at 1:40!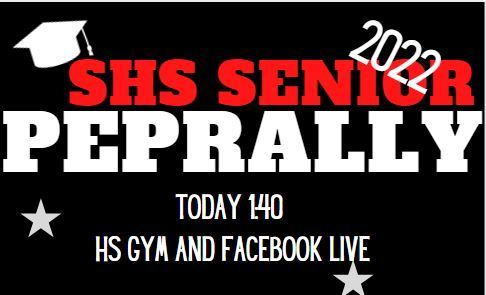 SENIOR NIGHT 6:45 PM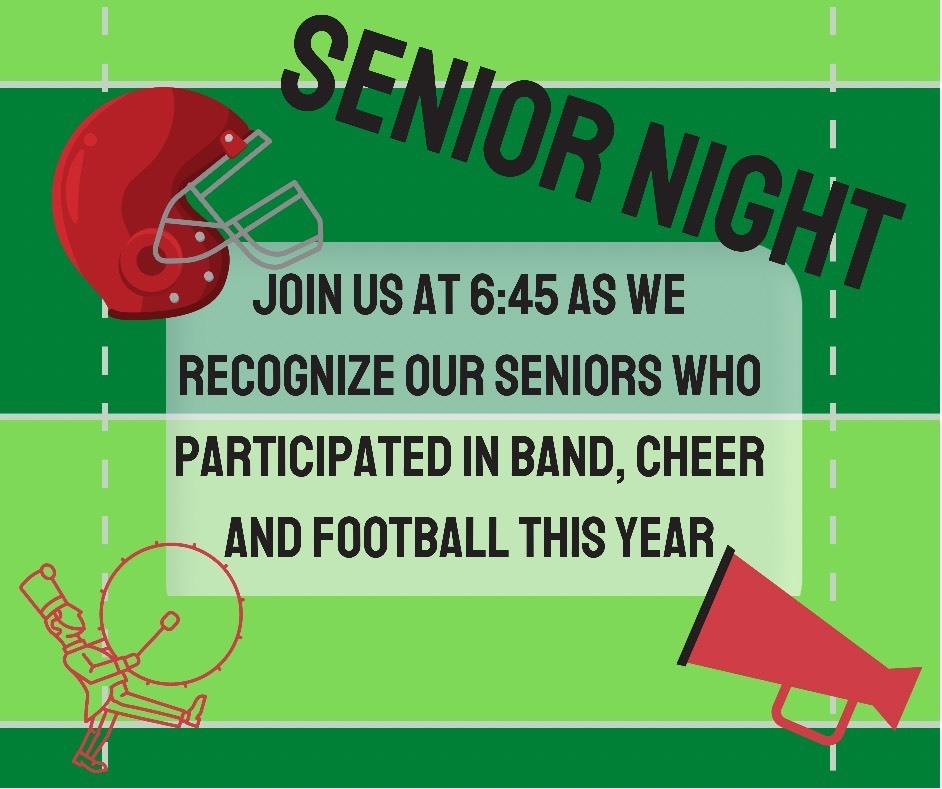 Monday, November 15, 2021 Stanton High School will offer a second FAFSA workshop on Monday, November 15th at 5:30 PM. Please meet in the DL LAB for the workshop. The UTPB financial aid counselor will assist those who attend. PLEASE CALL THE FRONT OFFICE TO ADD YOUR NAME TO THE LIST OR STUDENTS CAN SIGN UP IN THE MEDIA CENTER.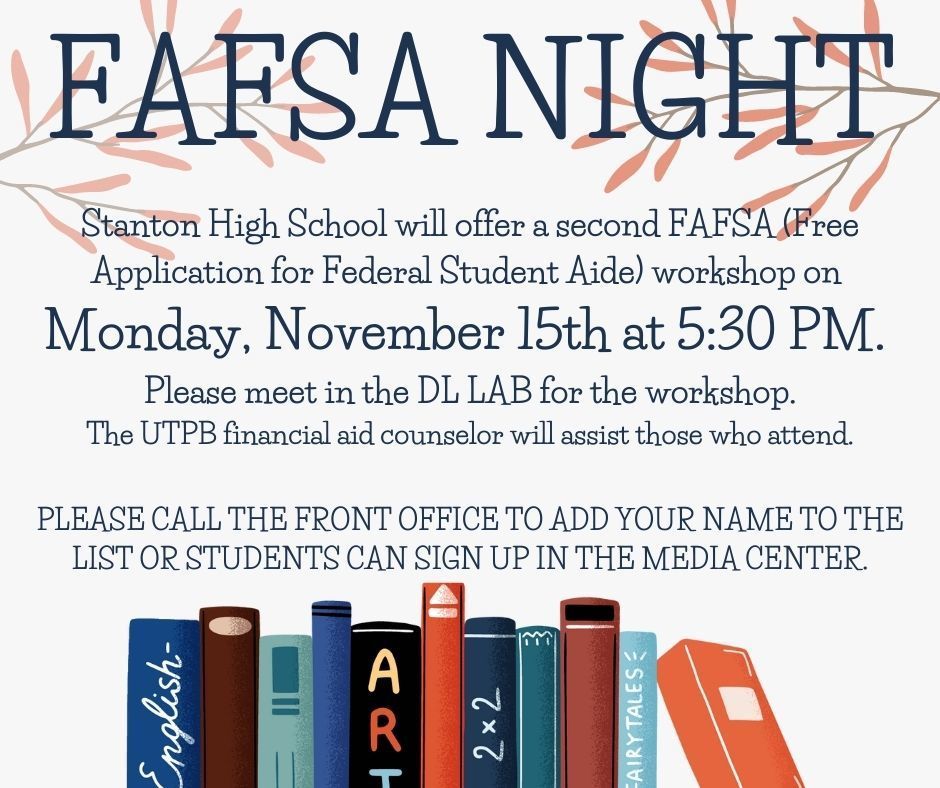 Pep Rally today! Go Buffaloes!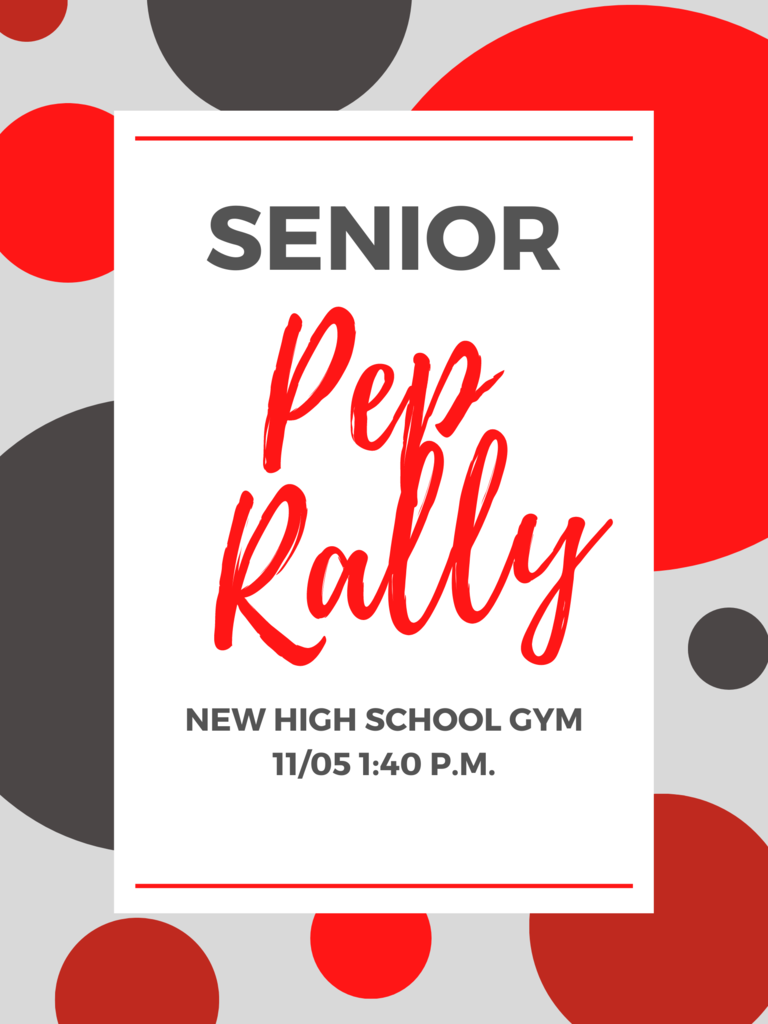 Pep Rally tomorrow!