The high school is raising money for Cancer Research Institute by selling Pink Out shirts. All forms and money need to go to the high school by Wednesday October 5. Shirts are $20. SHS will host Coahoma October 21st, and that will be our annual Pink Out game.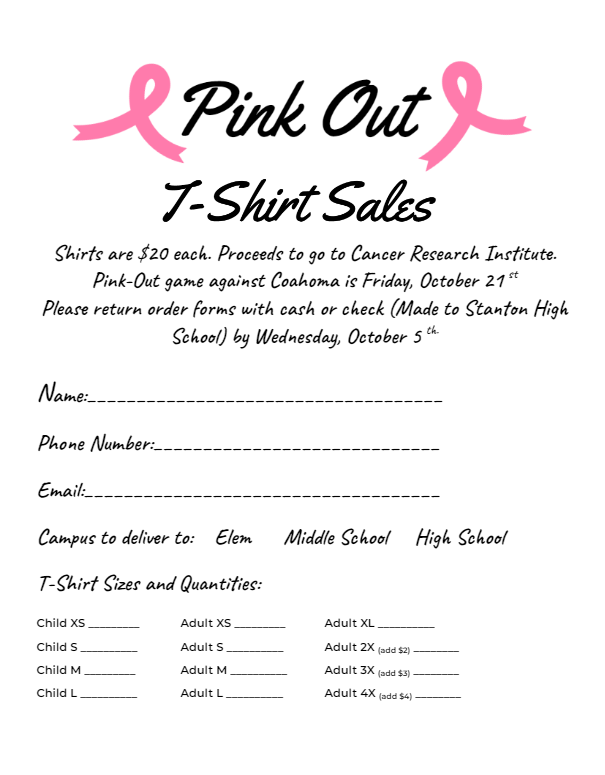 No school Friday 9-30-22. Enjoy your long weekend and good luck to our students competing at the State Fair of Texas Stock Show. We will see you Monday!

Tomorrow, Thursday, 9-29-22, at 9:00 a.m., we will have a coffee with the admin meeting to discuss Title 1. We will meet in the cafeteria, so bring an ID to sign in if you would like to join us and learn more about Title 1 and what is brings to the campus. This will be a combined meeting with Stanton Middle School.

Picture Day 9-27-22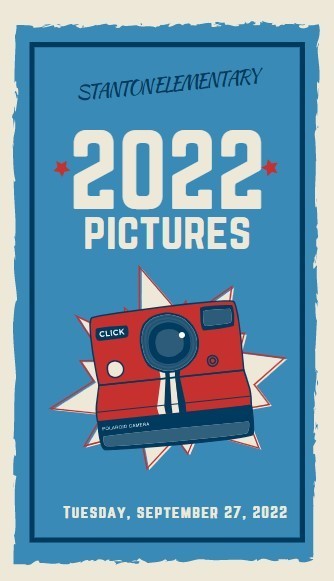 Next week on Monday, will be Stanton Elementary t-shirt day for those that purchased. We are sending them home today along with your fall picture form. Picture day is Tuesday, so dress nice! Don't forget that Friday dismissal time is 2:50.

Tomorrow is our homecoming game. Parents remember that all 2nd - 5th grade students will attend the pep rally. For those that have beautiful mums and garters, please keep those at home safe and sound from the play we do so they are ready for the game. We want to wear all the red and gray gear tomorrow as we cheer the Buffs to victory.

We encourage everyone to register to vote! The last day to register to vote is October 11, 2022. Register Online:
https://www.votetexas.gov/
Register In Person: 110 W School Street, Stanton (Elections Office - Located under the water tower downtown) Every vote counts!!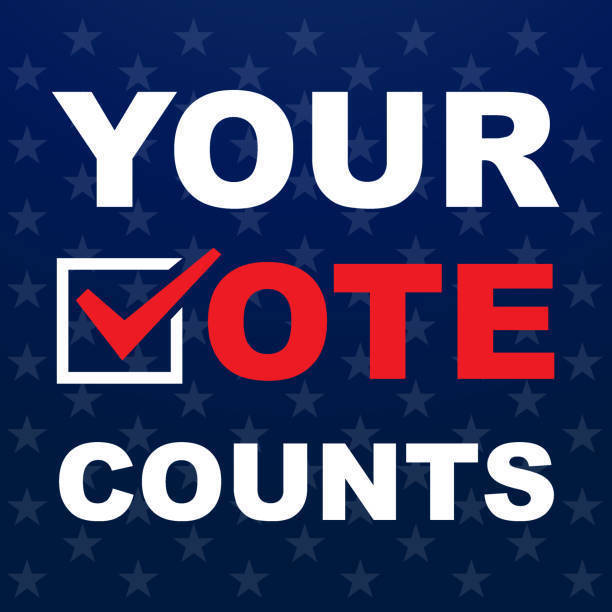 We want to reward our students for their hard work, so starting tomorrow with the 2nd six weeks, students must meet the following criteria to attend the final pep rally (Pre-K through 2nd grade) No more than one absence, leaving early or tardy; Must pass all classes; No discipline referrals, including bus Parents, please help your child by getting them here on time and maximize their learning by keeping them here all day.

Homecoming week is this week! We have lots of fun dress up days planned by our leadership team.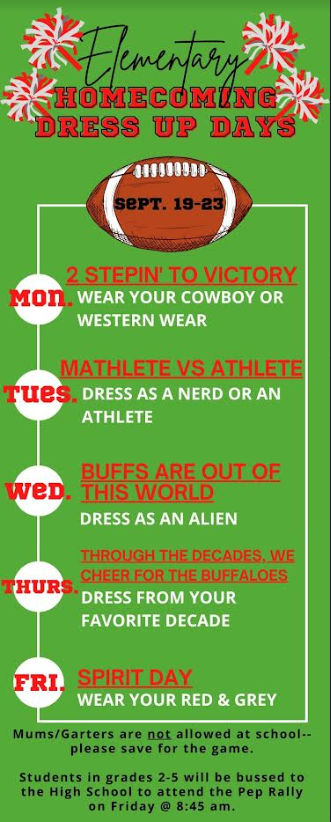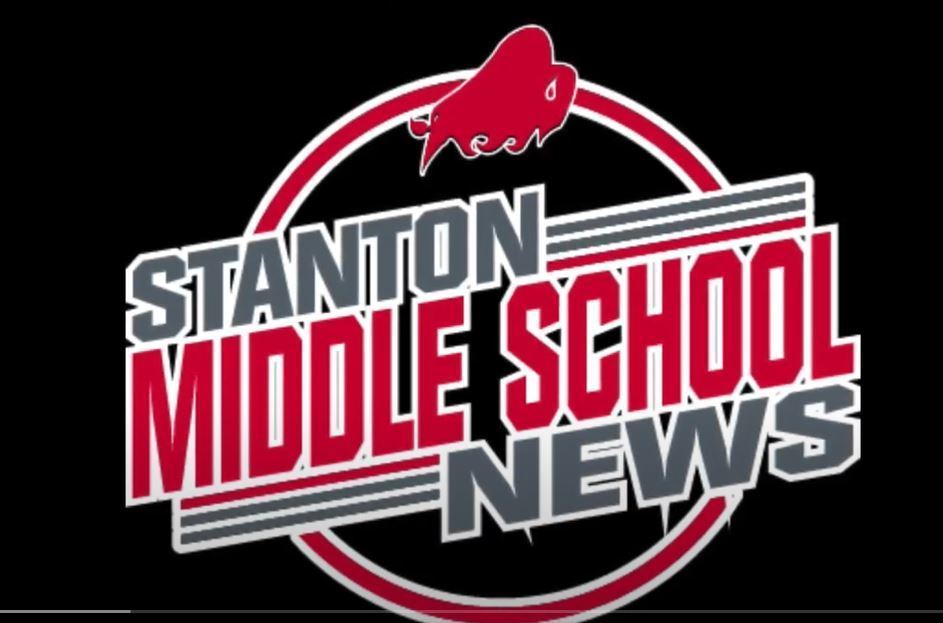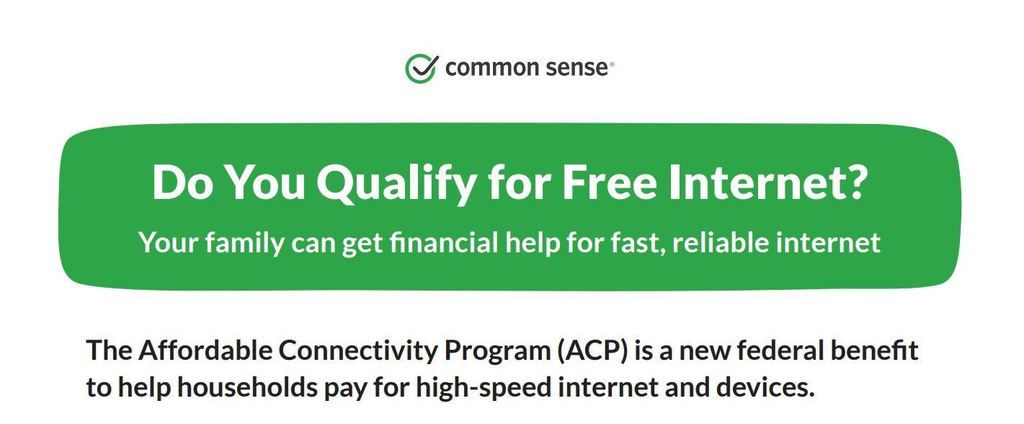 I've had quite a few people ask about this year's band shirts. Here is an order form if you are interested in ordering the 2022 Band Show Shirts. I will be placing the order on September 21, so I'll need the orders by Tuesday September 20. Thanks. P.S. Don't forget to go to CBS7 and vote for Stanton as the band of the week! (you can vote multiple times if you clear your browser cache...I've been told...).
https://www.cbs7.com/poll/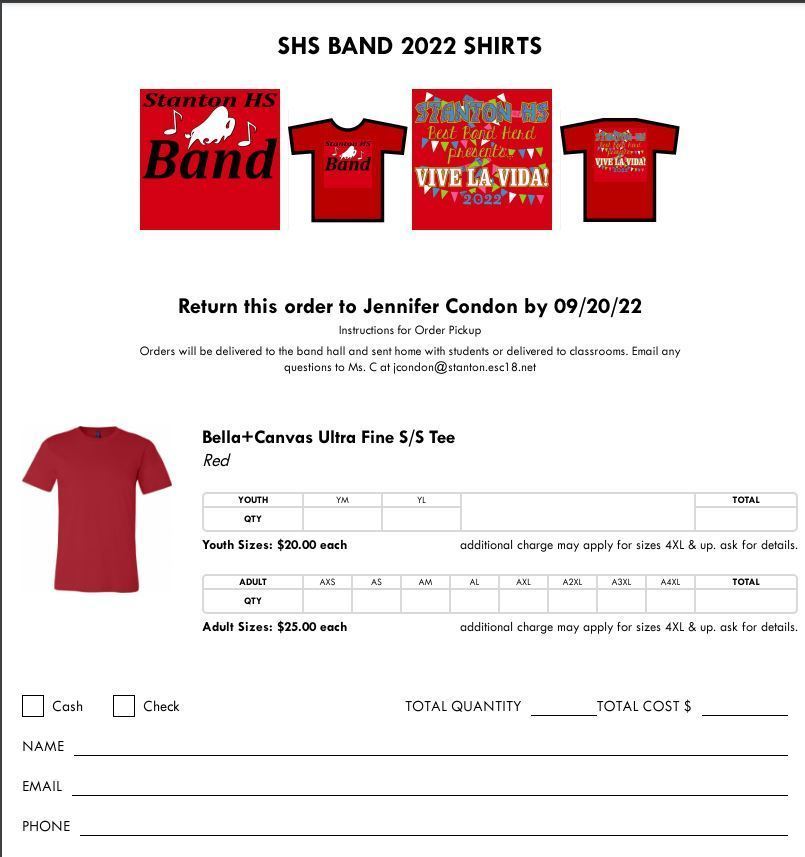 Buffalo Run 1st-4th Wednesday and Thursday During PE Wear running shoes!!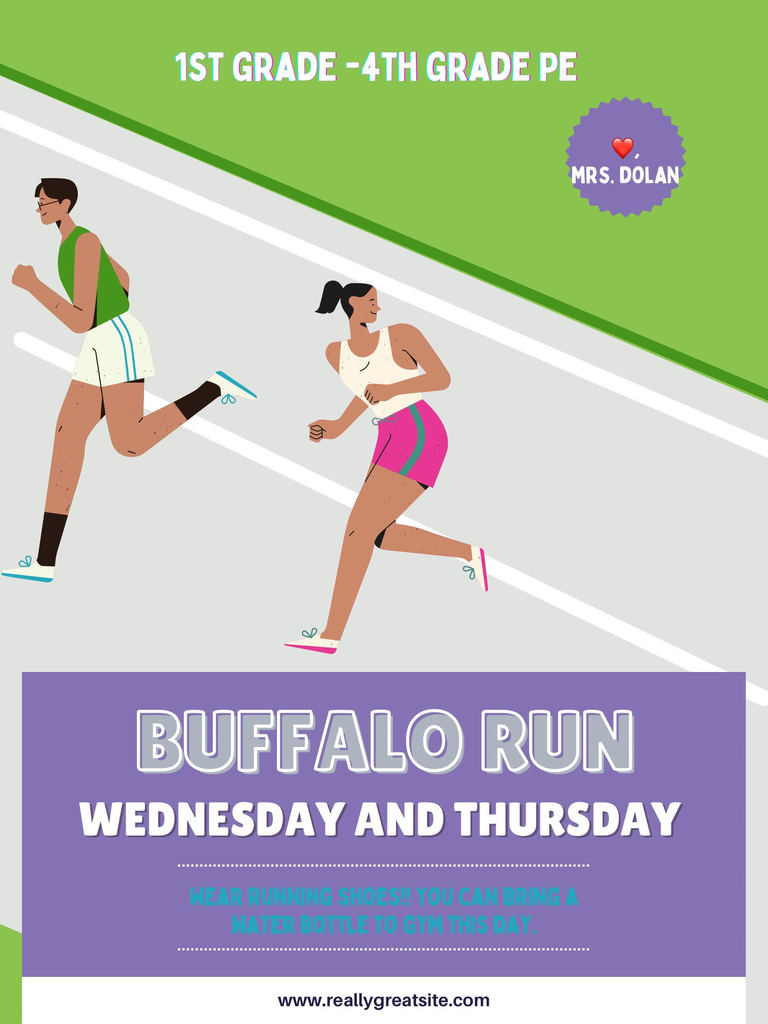 Stanton Elementary administration will host a public hearing to discuss our accountability ratings from the 2021-2022 school year on September 21st 4:00 in the school cafeteria. All are welcome to attend this brief meeting.

Our band is up for band of the week. Would you ask everyone to vote on CBS 7 by Thursday ! Here is the link!
https://www.cbs7.com/poll/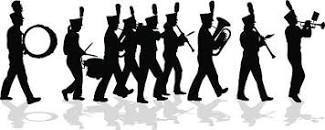 Stanton Elementary will have dress up days for the week of Homecoming September 19-23. Your child may have received a printed copy from their teacher as well, but we wanted to give you all a heads up!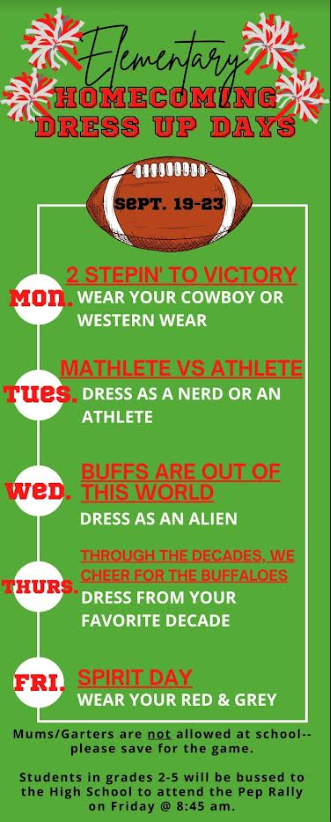 Have a great weekend! Remember no school on Monday.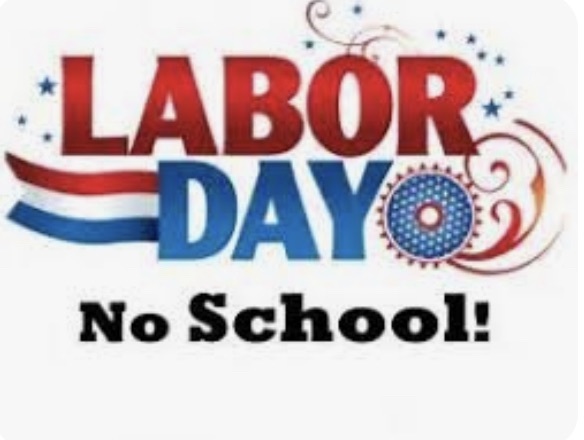 Our radar is showing the possibility of rain at dismissal time, so we want to share this following information in the event that it is raining! PK-2 will dismiss just a bit closer to the intersection of Broadway and Gray through the double doors. 3-5 will hold in the gym and dismiss from there. We will be as quick as we can and appreciate your patience.